The Best Money Management Techniques in Casinos Today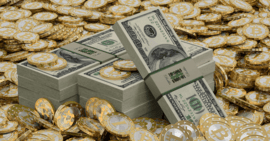 One of the most important things that any gambler can do, whether he or she is new to the activity or a long-time fan, is practice money management techniques. There is all kinds of advice out there on the internet, but some of it is a bit far-fetched if not impossible. Listed here are some of the best ways to make sure that you don't spend too much while you are having a great time.
The first thing to keep in mind is that it is important to set limits and stick to them. While you might be thinking that this should be common sense, many people only set loss limits; they don't consider setting win limits. When you are on a winning streak, it's best to take that money and bank it. Over time, you will start losing again. Conversely, if you find yourself on a losing streak, know when it is time to call it a day. If your budget for the day is $100 and you lose it, don't go chasing it. Just chalk it up as a loss and move on. Another great money management tip involves setting time limits. Again, if you have $100 and you determine that you want to play online blackjack for an hour, consider that you will be able to play about 70 hands per hour which means that you will need to find a table that accepts a $1 to $2 per-hand wager. Finally, don't be tempted to re-up your account just because you are notified of a promotion. Oftentimes, you will be required to meet some specific wagering requirements anyway. It's best to work on one bonus at a time rather that to continue to make deposits in order to get that free money.
A great way to test your money management skills is to use free casino credits offered by a real money gambling establishment. For instance, at Buzzluck Casino , you can download the software and then decide whether you want to play for real money or credits that have no value. When you are confident in your skills, you can move over to the real money account and take advantage of their excellent welcome package.

Sign Up Now!
Main Menu
Latest Articles