Earn Money with the Affiliate Edge Program at Buzzluck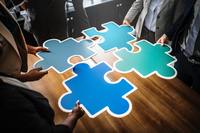 We take Affiliate Edge, our Buzzluck Casino affiliate program, very seriously. Formerly referred to as CWC Affiliates, it backs seven casinos that are US-friendly (including ours) and is therefore one of the most popular programs in the country. We use Real Time Gaming or RTG software in order to provide an unparalleled user experienced, and our venue is properly licensed and regulated in the Netherlands Antilles, too. As if that weren't enough, we're truly excited to have Martyn Beacon as our manager since he has proven time and time again that these programs can promote symbiotic relationships between our venue and our affiliates.
Getting paid with Affiliate Edge is actually quite simple. Those who are new to it will receive 50% commission for the first two months which fall to a tiered 30% or 40% depending upon the amount of revenue that the referrals generate thereafter. In fact, we even offer sub-programs so that people working under a top-tier member can receive a 5% commission! To get started, users can download free banners, logos, screenshots and more to place on their websites for marketing purposes. We also offer a dashboard that allows everyone to view their statistics including number of referrals, the amount of revenue generated in total or by game type, and even the percentage of that revenue that is due to be paid as commission. Payments are made monthly.
Perhaps the best thing about it is that individuals who participate can advertise to people in the United States, which is something that is rare in this day and age. Of course, other languages and currencies are supported as well, including those in Canada, France and even the UK. In essence, this covers all of the countries in which online gambling is a popular pastime, allowing for the possibility to earn even more commission. Of course, some countries and jurisdictions cannot access the software to play for real money and these include Costa Rica, Israel and the Netherlands Antilles. Overall, we've worked hard to provide an excellent program for everyone to use, and everything people need to get started is provided.

Sign Up Now!
Main Menu
Latest Articles