How to Get Started at Buzzluck Casino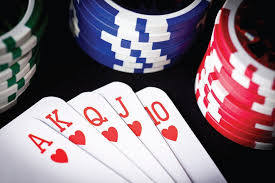 If you want to learn how to get started at Buzzluck, you've come to the right place. We've made our sign-up process incredibly easy, and with dozens of banking options from which to choose, you're sure to be on your way in no time. First and foremost, you'll need to install our software which is easy to do. Click on any download button you see, then click run, and finally click run again to confirm. In a few minutes, you'll be asked to click 'Next' to start the installation process and choose the options pertaining to your download and installation. It really is that simple!
Once you've downloaded the software, the next step in the process involves creating your account. Open the suite and follow the prompts to do so. We will ask you to provide some personal information, but you can rest comfortably in the knowledge that we will protect it with encryption technology and house it only on our secure servers. You'll need to choose your account name and password as this will be the information you will use not only to log in, but to protect your account from unauthorized access. In some cases, we may ask you to submit some verification to prove your age or identity, and this is done to protect you when you request a withdrawal or deposit real money with us.
Now that you know how to get started at Buzzluck, the next step involves managing your money so that you can try your hand at fabulous prizes. Again, remember that we here at Buzzluck take your privacy very seriously and will protect any financial information you choose to provide. We have several different banking methods from which you can choose, and these include everything from credit cards to e-wallet service providers. In fact, if you so choose, you can take advantage of our excellent welcome bonus that provides you with that account boost you're really looking for. Soon, all of the fantastic titles, great promotions and outstanding fun will be waiting for you on your computer desktop - it only takes a few minutes!

Sign Up Now!
Main Menu
Latest Articles